Cabinet Refinishing & Cabinet Restoration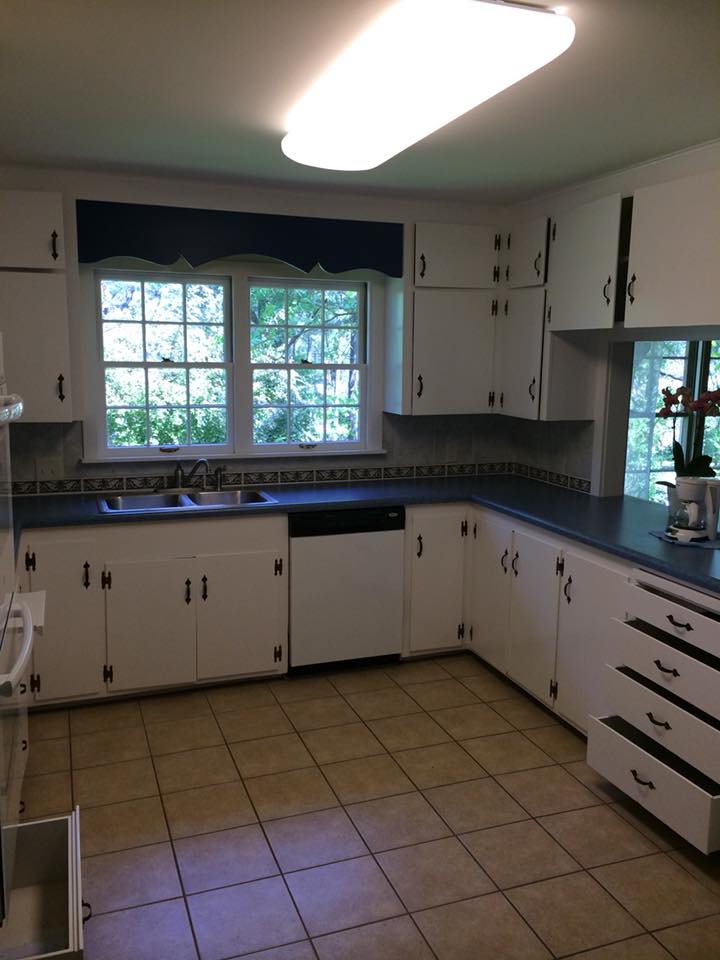 Cabinet Refinishing Services in Collinsville Glen Carbon Troy Maryville
Are you happy with the layout and quality of your existing cabinets, but you don't like the color or stain? Cabinet refinished is an excellent option for customers seeking to restore life into their kitchen without going through the entire process of a kitchen remodel. Regarding the look, professionally refinished cabinets may as well be brand new. When it's done right, you will not be able to tell the difference between newly refinished cabinetry and cabinets fresh off the manufacturing floor.
Kitchen Cabinets Restored Edwardsville Bethalto Wood River
Collinsville Home Remodeling & Kitchen Cabinets provides top to bottom kitchen remodeling, bathroom remodeling, flooring installation, drywall, and much more. Cabinet restoration services are one of many professional remodeling services we offer.
If you'd like help restoring the look of your existing cabinets, or updating the color scheme or stain of your cabinets we would love to speak with you today. Our cabinetry experts are standing by to speak with you, and are eager to help you have a kitchen you can be proud of!
Learn more about our cabinetry restoration and cabinet refinishing service by calling 618-248-0745
Best Remodeling Company in Metro East Illinois
At Collinsville Home Remodeling & Kitchen Cabinets, we only use the highest quality materials for all our building projects and operate according to the absolute highest standards of quality and customer service. When you hire us to perform a professional service for you, be it cabinet refinishing or something else, we will put our heart and soul into your project. We view remodeling and restoration projects like an artform, and are passionate about beautifying homes and businesses in Maryville, Glen Carbon, Troy, Edwardsville, Collinsville, Fairview Heights and the surrounding areas in the Illinois Metro East. Whether you're in Madison County or St. Clair County, we would love to speak with you today about cabinet refinishing services or one of our many other high quality contractor services.
Contact us today for a Free Quote at 618-248-0745
You may also fill out the Free Quote form on this website and one of our friendly remodeling contractors will get in touch with you soon to schedule an appointment.