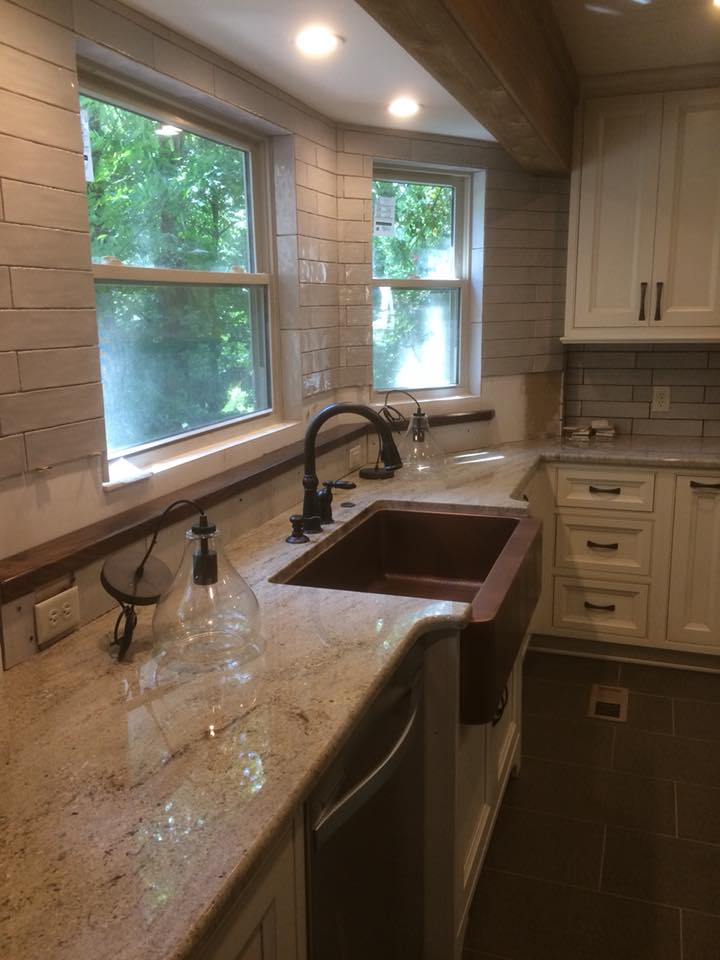 Granite Countertop Installation & Sales in Collinsville
Your kitchen countertops are one of the most important contributing elements to the look and feel of your kitchen space. Whether you're investigating new granite countertops for a complete kitchen remodel or simply to replace your existing countertops with new granite counters, Collinsville Home Remodeling & Kitchen Cabinets can help!
We are a full service granite countertop dealer and installer. We will connect you with the best granite countertops money can by, and will make sure they're installed to the precise specifications your kitchen, bathroom or other living space needs. You will be pleased with our work, and your new granite countertops will last a lifetime.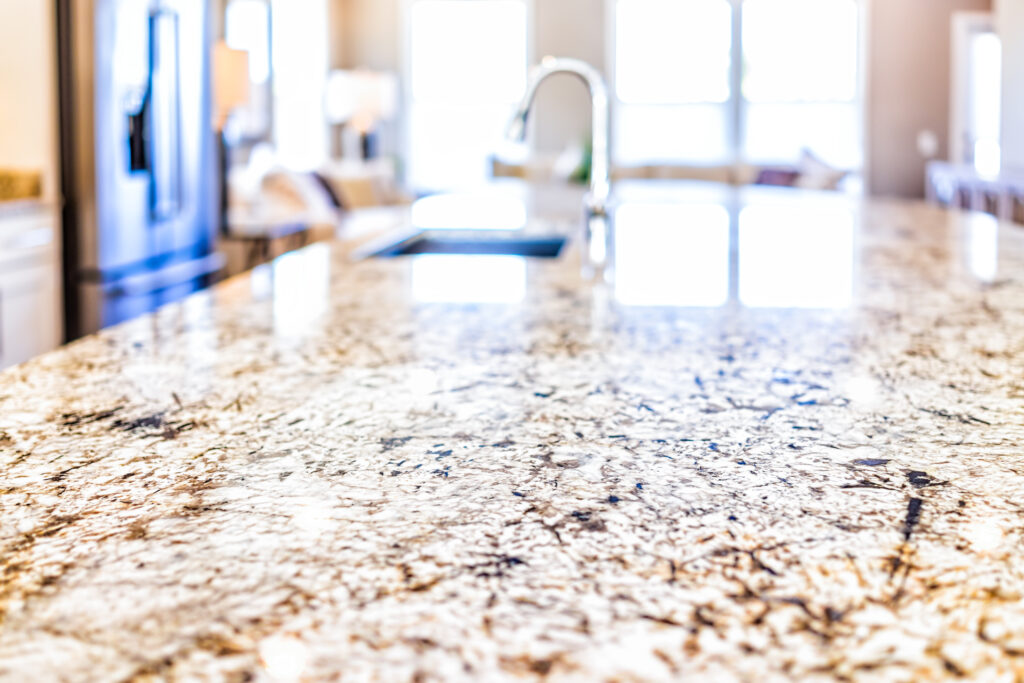 We Love Granite Counters
Granite Counters are a primary feature in many of our favorite kitchen remodels. Granite is highly durable, beautiful, and long-lasting. When you build a kitchen and have granite countertops installed, you will never have to worry about your countertops wearing out or falling apart. Granite counters can handle harsh wear and tear without showing a scratch, and they are very easy to clean.
Granite counters are available in a variety of colors and styles, and our polished granite countertop installation process is a snap once you make your selection.
Beautiful Polished Granite Countertop Collinsville Edwardsville Maryville Glen Carbon IL
Our fine craftsmen and professional remodeling contractors are some of the most experienced cabinet installation and countertop installation contractors around. If you're in Collinsville, Glen Carbon, O'Fallon, Swansea, Maryville, Bethalto, Belleville, Granite City or the surrounding areas in the Illinois Metro East, please give us a call today for a free quote on granite countertop sales and installation. Call 618-248-0745
In addition to countertop installation, Collinsville Home Remodeling & Kitchen Counters can handle your kitchen remodeling, bathroom remodeling, painting, cabinet refinishing, tile installation, flooring installation, and much more. We are a full service licensed contractor specializing in home remodeling and home upgrades in Collinsville, IL.
Excellent Home Remodeling Experts in Illinois
We would love to work with you on your next project. Please give us a call today for a free quote or fill out the free quote form on this website and one of our friendly kitchen designers, bathroom designers, and home remodelers will get in touch with you soon.