Drywall Installation, Repair, & Texturing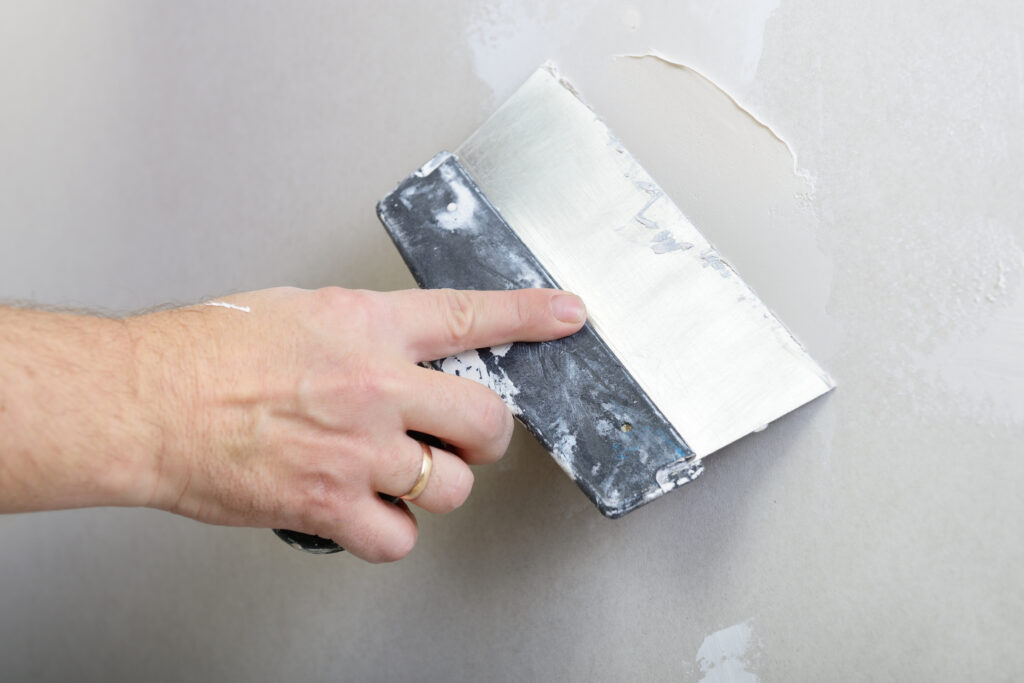 Drywall Contractor Collinsville Maryville Bethalto IL
A good drywall contractor will save you a whole lot of time and headache. Installing drywall is an artform that not many get really good at, but we're blessed at Collinsville Home Remodeling & Kitchen Cabinets to have some craftsmen that are amazingly skilled!
Whether there's a need for new drywall to be hung, for drywall repair, mudding and taping or anything related, our pros can get the job done and do it right the first time!
Mudding & Taping Glen Carbon Maryville O'Fallon Drywallers
Contact us to get connected with excellent drywall contractors who can handle your project no matter how big or how small. Drywall work is needed on just about any kitchen remodel, bathroom remodel, or basement finishing project we work on. Often we get calls from DIYers who can handle some of the finer points of remodeling work, but don't want to deal with the headache and hassle of hanging drywall. Hey, we're okay with that! Our friendly drywallers are standing by to assist you, and we would love to help you with any drywall project you might have.
Residential Drywalling, Commercial Drywalling Edwardsville Granite City Caseyville IL
Whether you're in need of drywall hanging, drywall repair, or drywall texturing for your home or business, Collinsville Home Remodeling & Kitchen Cabinets can help. Whether you're installing drywall in your home, basement, church, office, warehouse, or other place of business in Collinsville, Troy, Edwardsville, Wood River or the surrounding areas in the Illinois Metro East, we would be happy to assist with our professional drywall services.
If you'd like a free project quote or a free consultation, please do not hesitate to call us. We would love to speak with you and meet all your needs related to professional drywall installation, cabinet refinishing, house painting, countertop installation, home addition or any of our other fine services.
Call 618-248-0745
You may also fill out the Free Quote form on this website and one of our friendly drywalling experts will get in touch with you shortly. Thank you for your business!