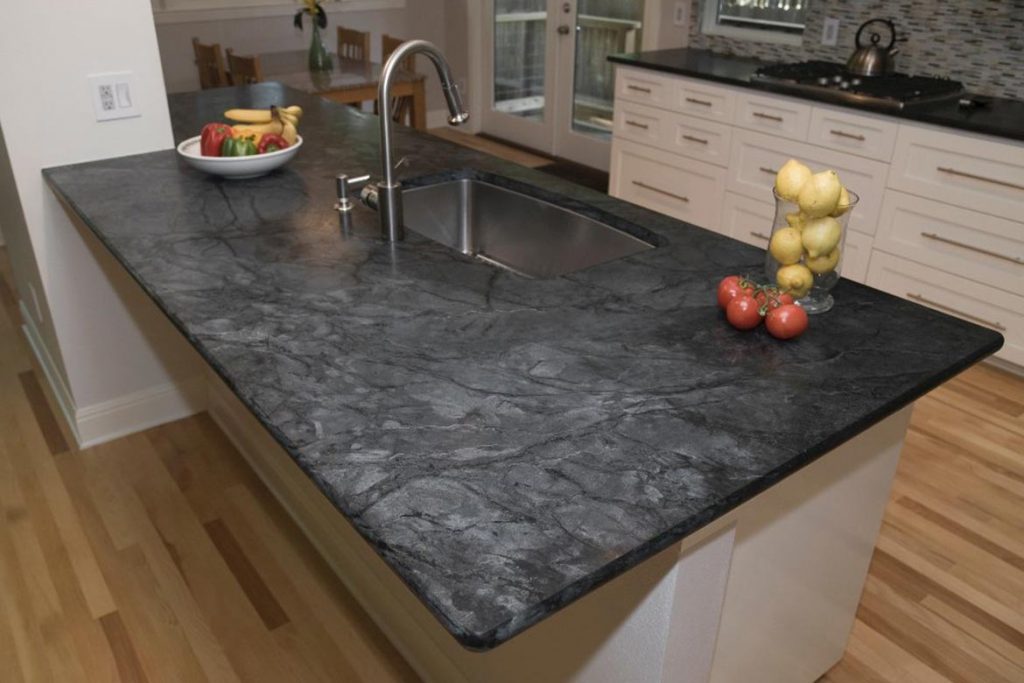 Soapstone Countertop Installation
Like granite and marble, soapstone is a luxury countertop material that is a "one and done" go-to option for those who never want to have to worry about countertops again. Soapstone counters are beautiful to look at, come in enough colors and varieties to match any flavor of decor, and will last the rest of your life and many lifetimes to come.
If you'd like your kitchen to look special and unique, soapstone countertops are a worthy investment for your remodeling dollars. Collinsville Home Remodeling & Kitchen Counters can offer you excellent quality soapstone countertops along with installation. When you hire us to remodel your kitchen, remodel your bathroom, lay down new flooring, paint your house, install new drywall or take care of a complete home remodel for you, rest assured you're hiring the finest remodeling contractors in Illinois.
Best Soapstone Counter Experts
Our fine craftsmen have decades of experience installing countertops all over the metro east. We would love to speak with you today about installing new countertops for you, and are happy to provide you with a free quote.
We understand you have a choice when it comes to hiring a contractor to work for you, and are highly motivated to have an opportunity to prove to you why we're the best contractors in the region. Much of our work comes by referral and word of mouth, because our customers tend to be so satisfied with our work they tell their friends.
Kitchen Remodeling & Countertop Installation Experts
At Collinsville Home Remodeling & Kitchen Cabinets, our goal is not simply to meet our customer's expectations - we aim to greatly exceed them. When you hire us to install new soapstone countertops for you or help you with any of our other professional services, you are hiring the best remodeling company in Collinsville, Edwardsville, Swansea, O'Fallon, Fairview Heights, Bethalto and the surrounding areas in the Illinois Metro East. If you're in Madison County, St. Clair County, or nearby, please give us a call for a Free Quote today at 618-248-0745